Relight ICT Consulting
With a passion to apply technology for Advancing ICT Infrastructure, "Relight ICT Consulting" delivers problem solving Solutions to businesses that transform the way they operate through ICT infrastructure. We specialize in developing world-class design and consulting solutions to better align ICT with Business and Real Estate strategies by transforming the workplace through technology and by optimizing the work environment. "Relight ICT Consulting" is committed to provide solutions for advanced ICT Infrastructure that applies 'technology & innovation' with responsibility.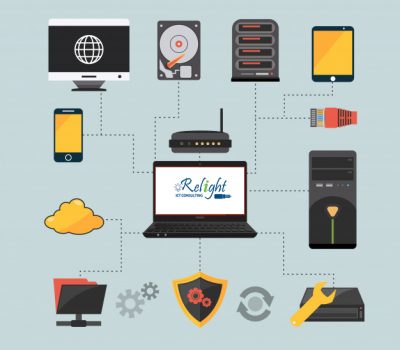 Design Consultancy
Innovation brings more value when applied with responsibility.

Infrastructure Assessment
ICT Network assessment is the exercise that keep an eye on your network's health. Telecom Project Management
Methodology based on lessons learnt in the experience and Practical know-how of IT and Telecom projects